Eliza has changed so much this year! She is in a special education classroom, 3rd grade. Her classroom made changes for the school year and Eliza has embraced them with gusto! She is happier than ever. We had a great summer spent at the lake swimming everyday. It's no secret that individuals with Angelman Syndrome love the water so Eliza was in her element with the freedom to move and be herself!
Many of the positive changes we've seen in Eliza we think can be attributed to the right combination of supplements she is taking. The first week of January 2011 we switched from regular DMG to Behavior Balance DMG. DMG is a supplement Eliza has been taking for two years with great success. The results when she began taking DMG were seen immediately in not only her mood but a decrease in seizures. Upon switching to Behavior Balance DMG, her seizures dissapeared. After four years of Eliza's seizures occuring in a 6 week pattern (meaning every 6 weeks like clock work, she would have one full day of repeated seizures), they seem to be gone. We still hold our breath and keep hope that each day she is seizure free but can breathe a little sigh of relief too. We continue to medicate her for seizures at a low dose using Klonopin. She also takes Vitamins B12 and B6, Folic Acid, Acetyl L-Carnitine and L-Glutamine.
Birthday: April 22, 2002
In 2005 Eliza was diagnosed with Angelman Syndrome. To learn more about this abnormality with Chromosome 15, please click one of the links below.
Description of Angelman Syndrome
Angelman Syndrome: Our personal story
Click here for the article that appeared in our local paper about Eliza and Angelman Syndrome.
Eliza rides in the car utilizing a Besi-vest with an EZ-On Harness system. The vest zips in the back and is expandable to three different sizes depending upon growth or clothing such as a winter coat. After placing the vest on Eliza and she gets in the car, the vest is then hooked to the harness system through four d-rings, two at the shoulders and two at the waist. The harness system works by being secured to the seat through a series of belts or tethers. This system secures Eliza in the seat so that she cannot slip her arm through a traditional car seat belt or unbuckle herself. We still use a traditional seat belt as a secondary precaution and to maintain consistency should she ever need to ride in another vehicle without a harness system.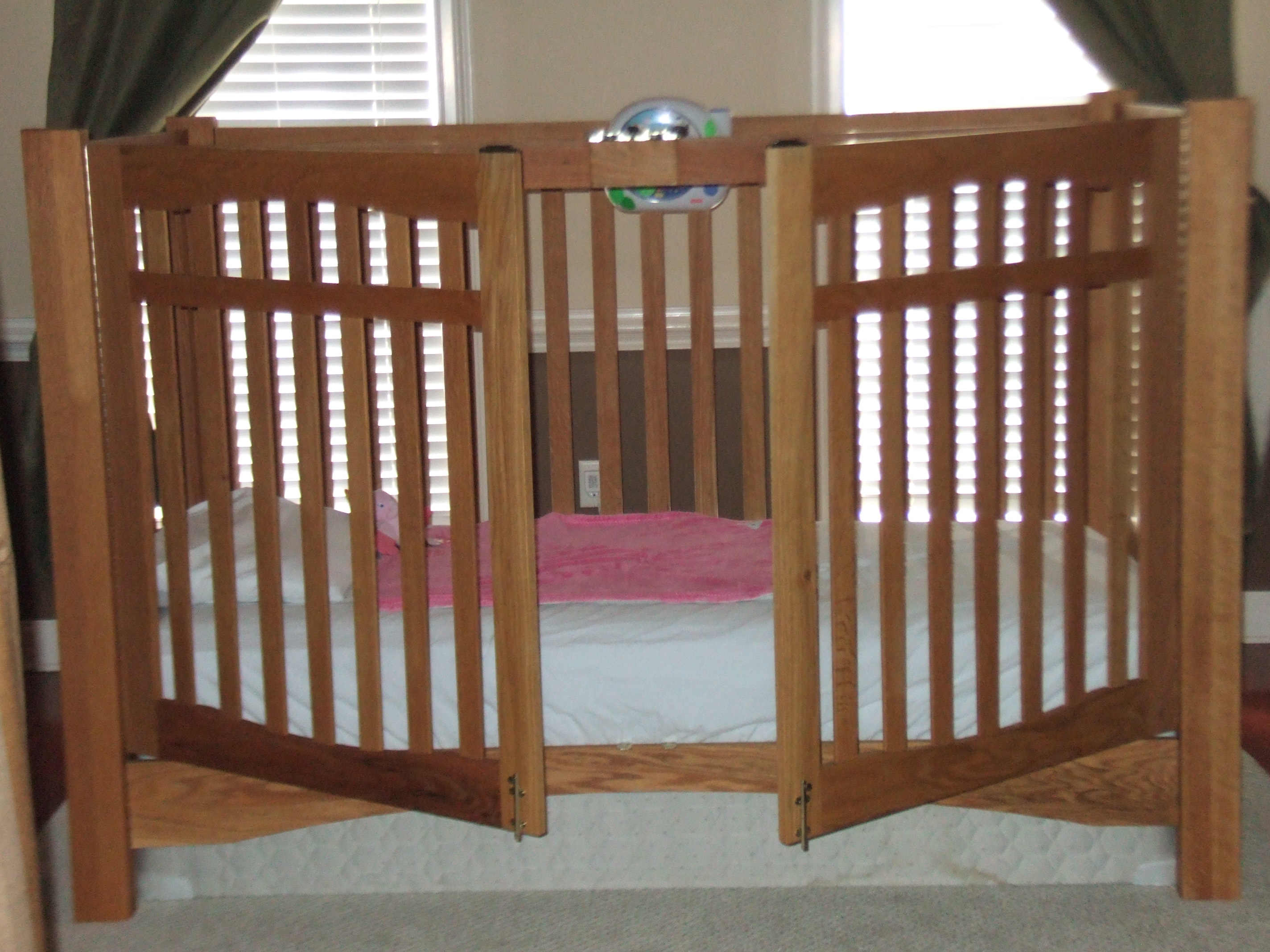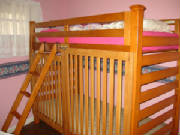 When traveling, we use a Tent-Cot.